Last weekend we decided to go hiking at Island Beskids mountain range. Such a strange way to celebrate the last warm weekend of this summer and our first year living in Poland.
The mountain range itself is relatively small and not particularly demanding. This is very suitable for somebody with an 11-month-old kid on the back.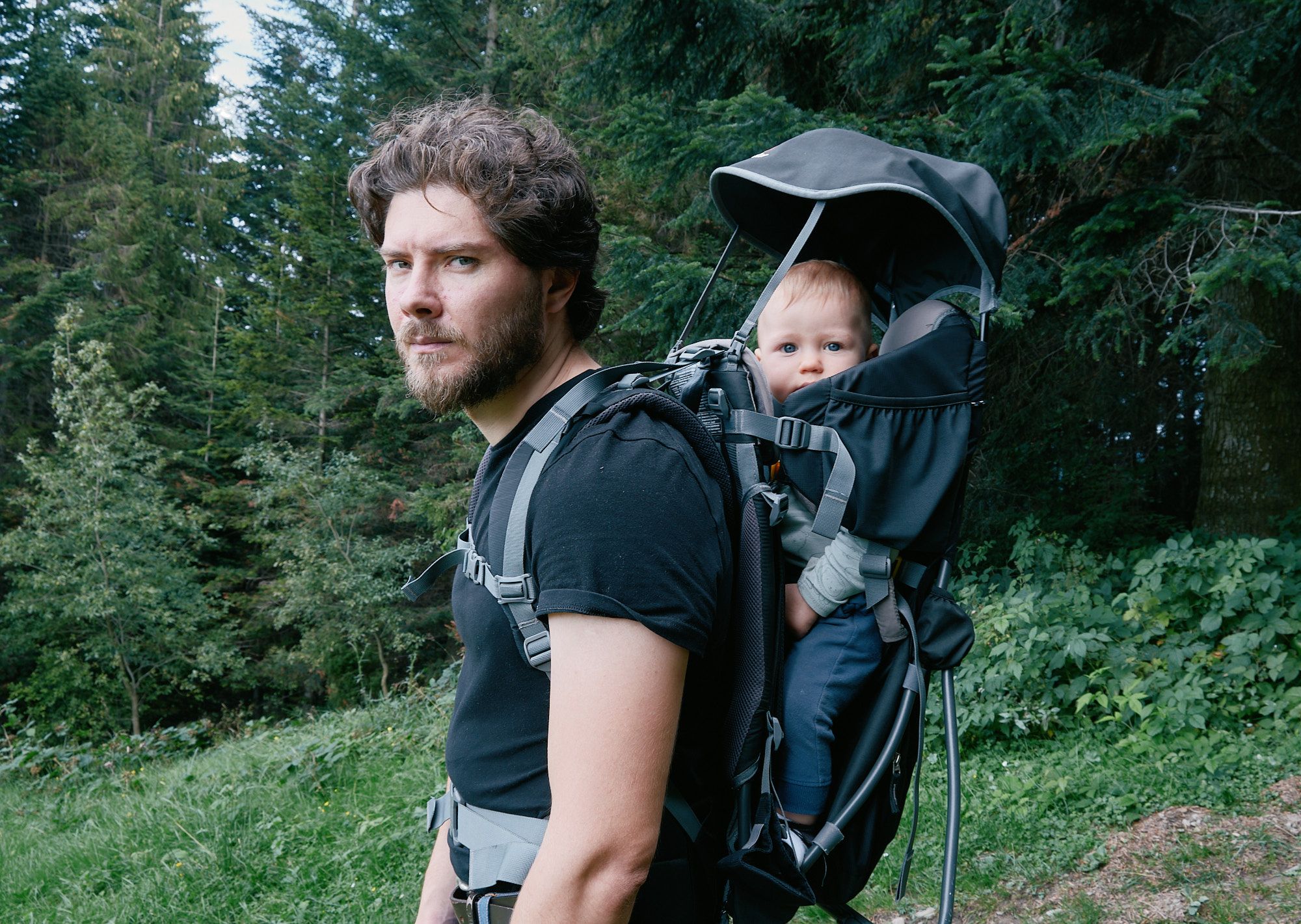 Crowds were rather extensive at the first third of the trail, which is entirely predictable - it's going directly to the highest Beskid Island peak - Mogielica (1170m). There was supposed to be a 22-meter high wooden lookout tower on the peak, promising a nice view. Well, now there is a construction site. The wooden tower is dismantled, and the new one is a work in progress. Which left us only with the view of some dead pines. Well, the rewards system has imperfections not only in the game industry.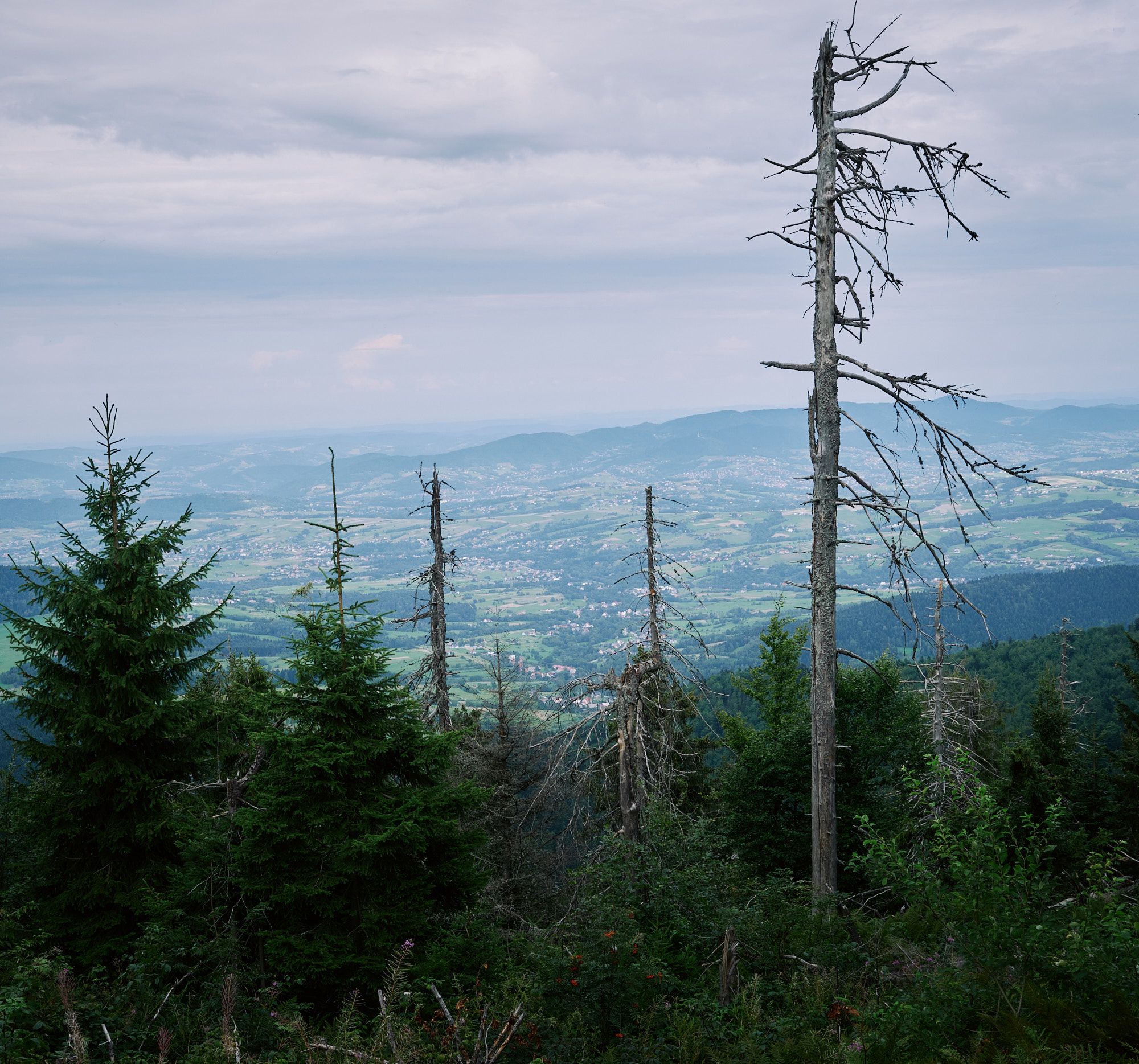 The fields there were quite spectacular, though.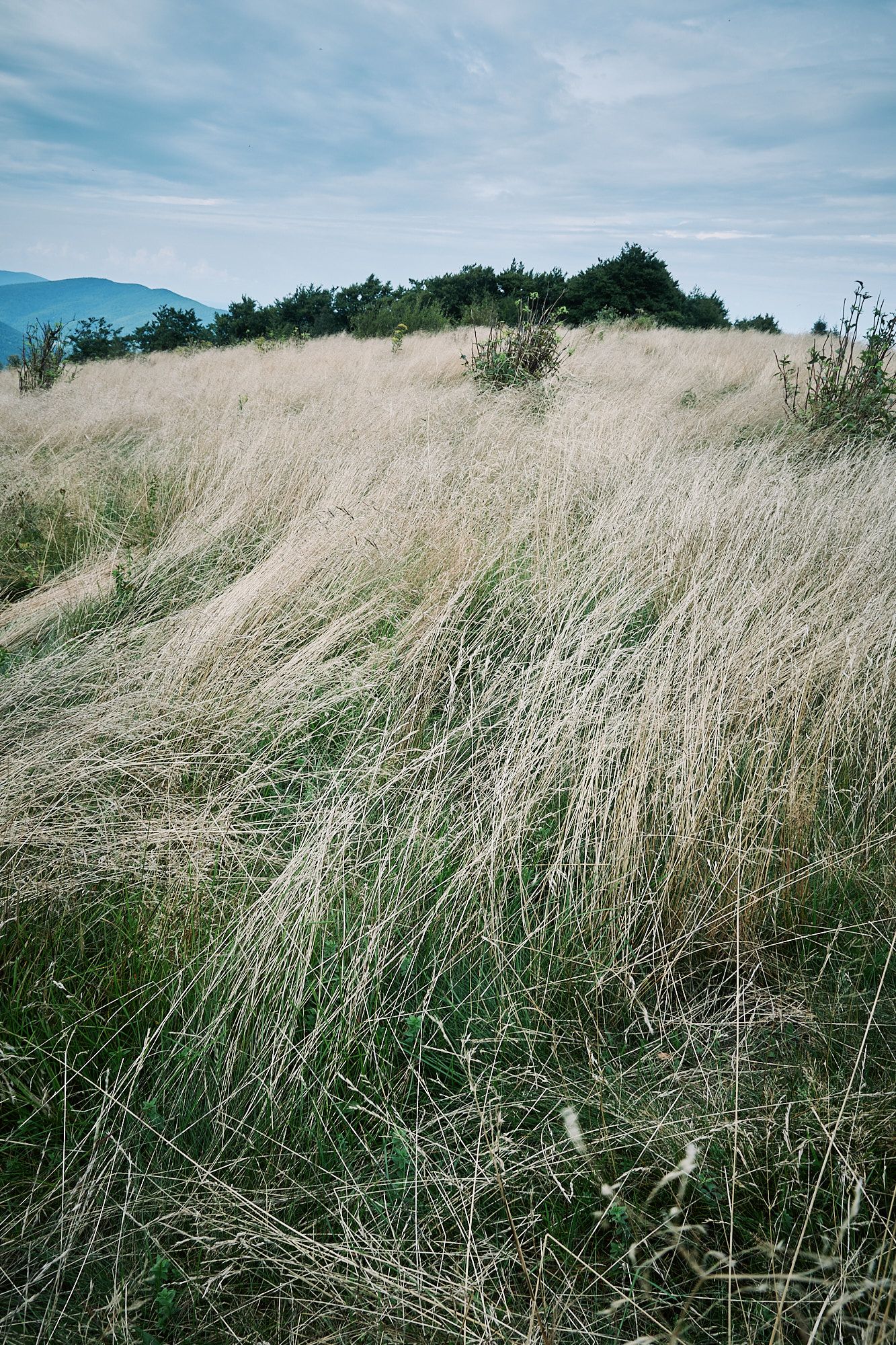 Next two-thirds of the trail the road goes through the thick mixed forest, and the descent is not so steep, as the previous ascent. But the view is far from amazing.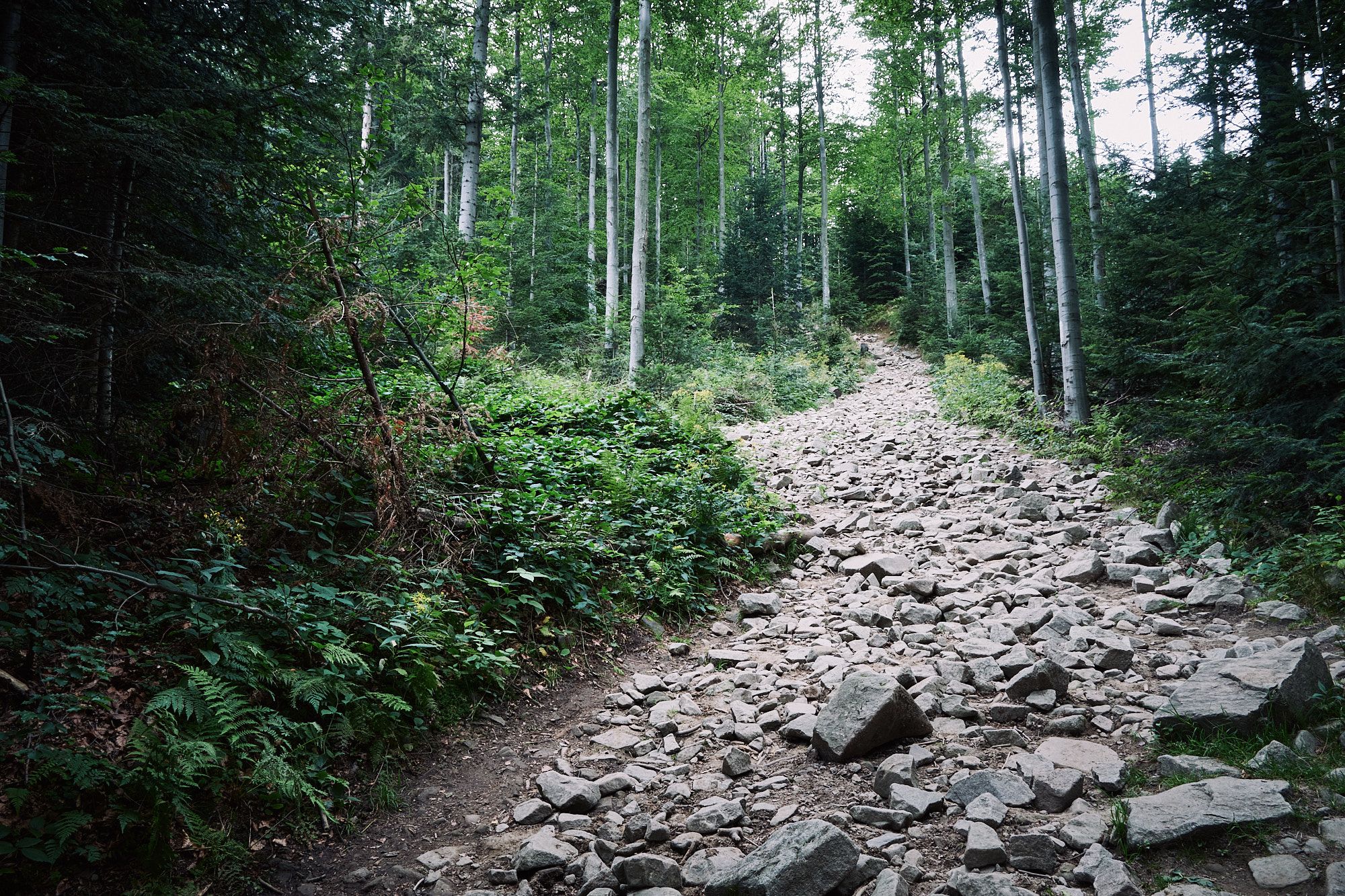 Gladly the reward system worked well this time, so the second third ended at the field with several apple trees. They look great against the background of the hills, covered with pines. There I've made the best shot from this day. Even a blind squirrel finds a nut once in a while.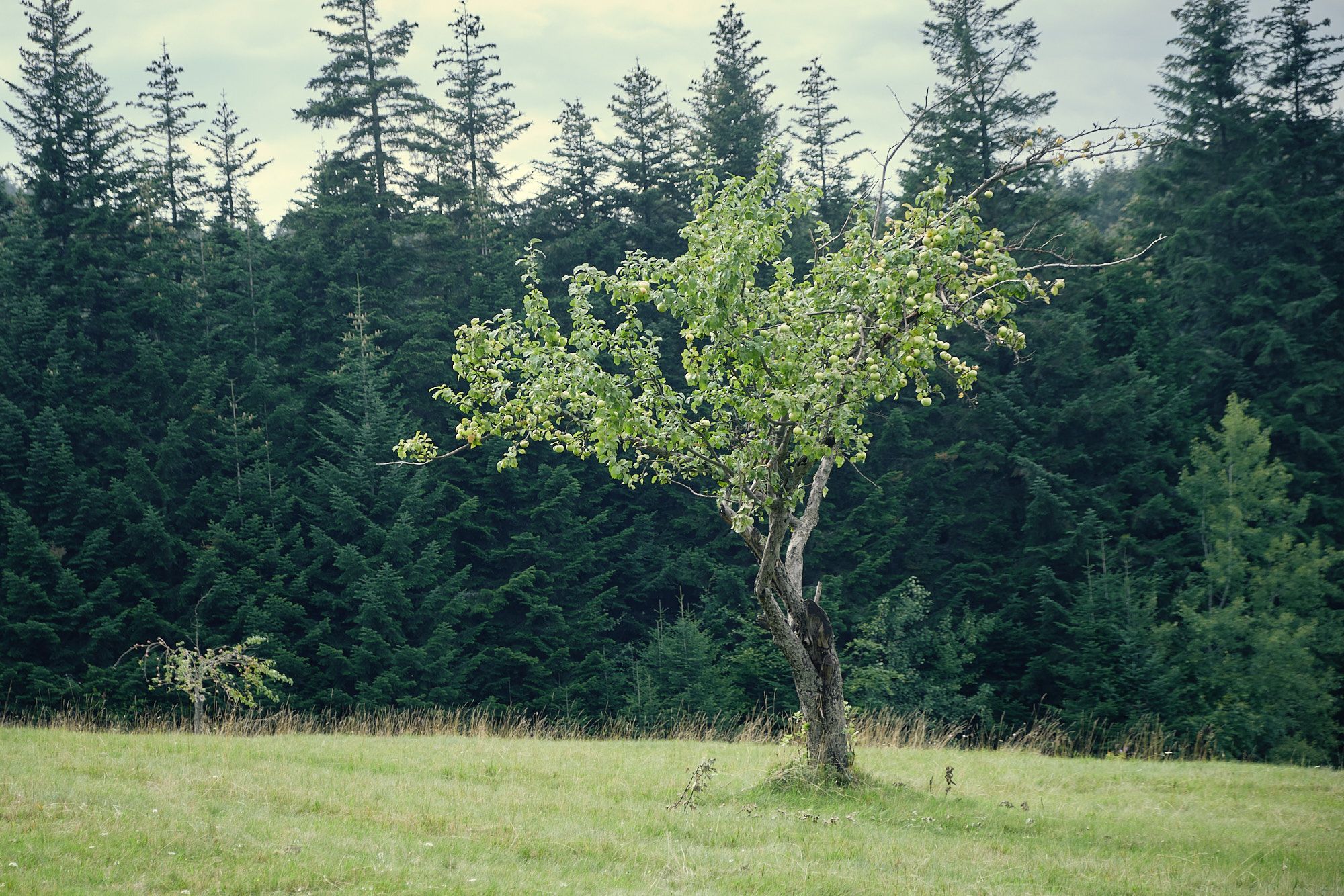 As the result - this is a great trail for a non-demanding hike. And it is circular as well, which means that you don't need to return back to the parking spot looking to the same scenery again.